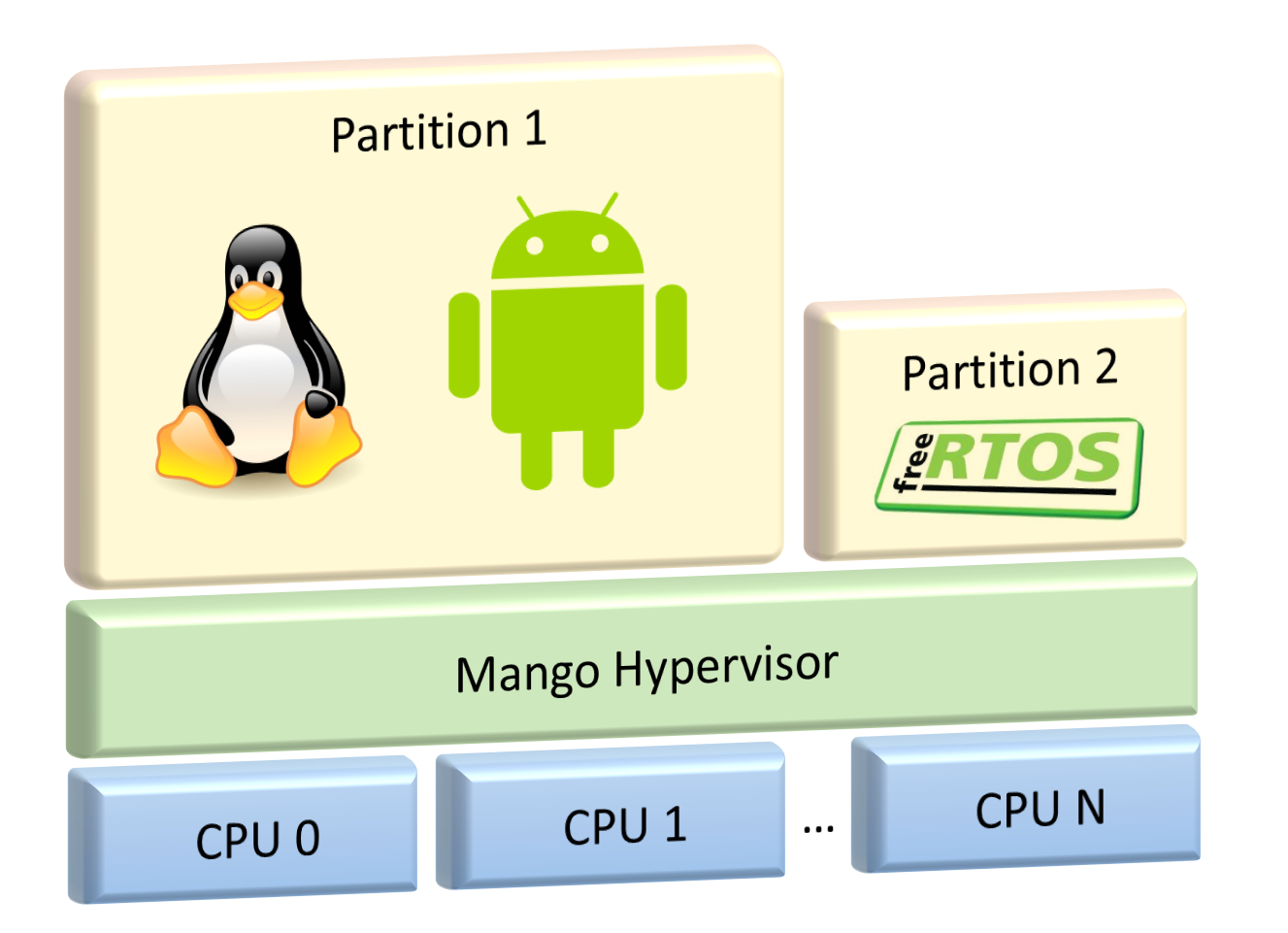 Run Linux / Android and FreeRTOS on the same SoC using LotOS Framework.
Main features
Full resource isolation for guest operating systems
Bounded latency
Fast partition start
Cross-partition communication data channel and TCP/IP networking
Software watchdog
No costly operating system modifications, specific requirements can be implemented by different guests
Use cases

LotOS Framework can be used to solve numerous problems with minimal effort. Some examples:
Evaluation Kit

Download Getting Started Guide.